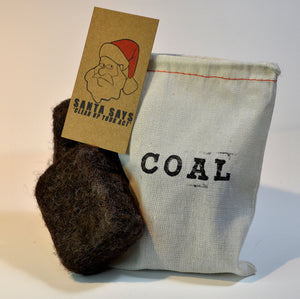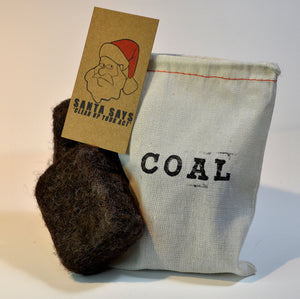 On Sale
Coal Felted Soap
Our fun stocking stuffer, felted soap done up like a lump of coal.
Perfect for travel,camping,at the pool and in the tub!

100% Canadian wool felted over a hand crafted coconut oil, olive oil and sustainably sourced palm oil soap.
Soap is unscented.
Felted soap is a natural exfoliant and saves your soap longer. Great for elderly and children as it is non slip.
This listing is for one bar of soap or choose our four pack deal.