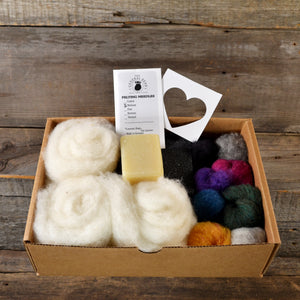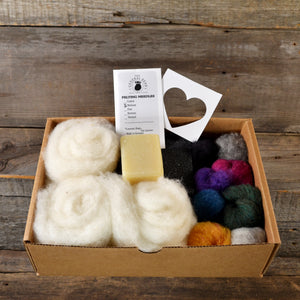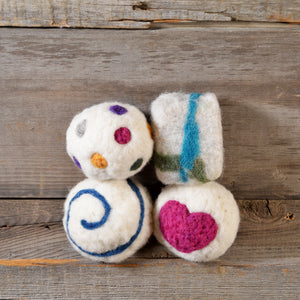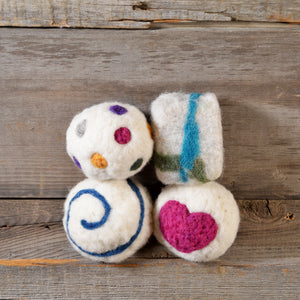 On Sale
Zero Waste Starter Felting Kit
The Ultimate DIY felting Zero Waste felting kit. Learn how to needle felt three small dryer balls, needle and wet felt your own felted soap, and visibly mend with needle felting all in one kit.
foam felting pad  4'x4'
6 felting needles (med. needles)
instruction sheets for each project
wool 
1 bar of soap - handcrafted, unscented soap made with coconut oil, olive oil and sustainably sourced palm oil
~finished projects not included

* recommended for ages 10 and up. Children will need supervision.
 Make this really zero waste by swapping out the wool pad instead of the foam, select that option below